I consider my photography is about storytelling (when I get things right, that is). And I call this 'Unfinished Stories', because the best that any photograph can do is to show a fragment of what is going on, freezing moments. The context of that moment help the understanding of the image. Bt there is always a 'before' and and 'after', which makes it unfinished.
My practice currently revolves around documentary, informal (environmental) portraiture and events. In fact, just yesterday I was shooting an event for a local political group. And whilst my family and friends used to wince when I raised my camera, I know find myself often being asked 'Can you take our / our kids picture, please?'
Historically, most of my photography was travel-based. We are lucky to have lived and travelled all over them world, for the last five decades. As noted elsewhere I have all my images. I have a project in progress going through the archives, and creating 'Seventy Five Countries.
At some point I would like to exhibit, and publish a book (I have self-published before). I can already see that whilst I was a travel photographer, the people lives that I encountered was always important. I used to be shy about capturing that, though – a problem I rarely have these days.
Environmental portraiture is new passion, in the sense that I challenged myself in this area a few years back, when I started to have more time for photography.
A photographer that I admire in this area is Sarah Lee, who has subsequently become a friend and occasional mentor. I admire the way she gets the environment to work for her, to tell the subject's story, and her use of ambient and fill-in light is most instructive.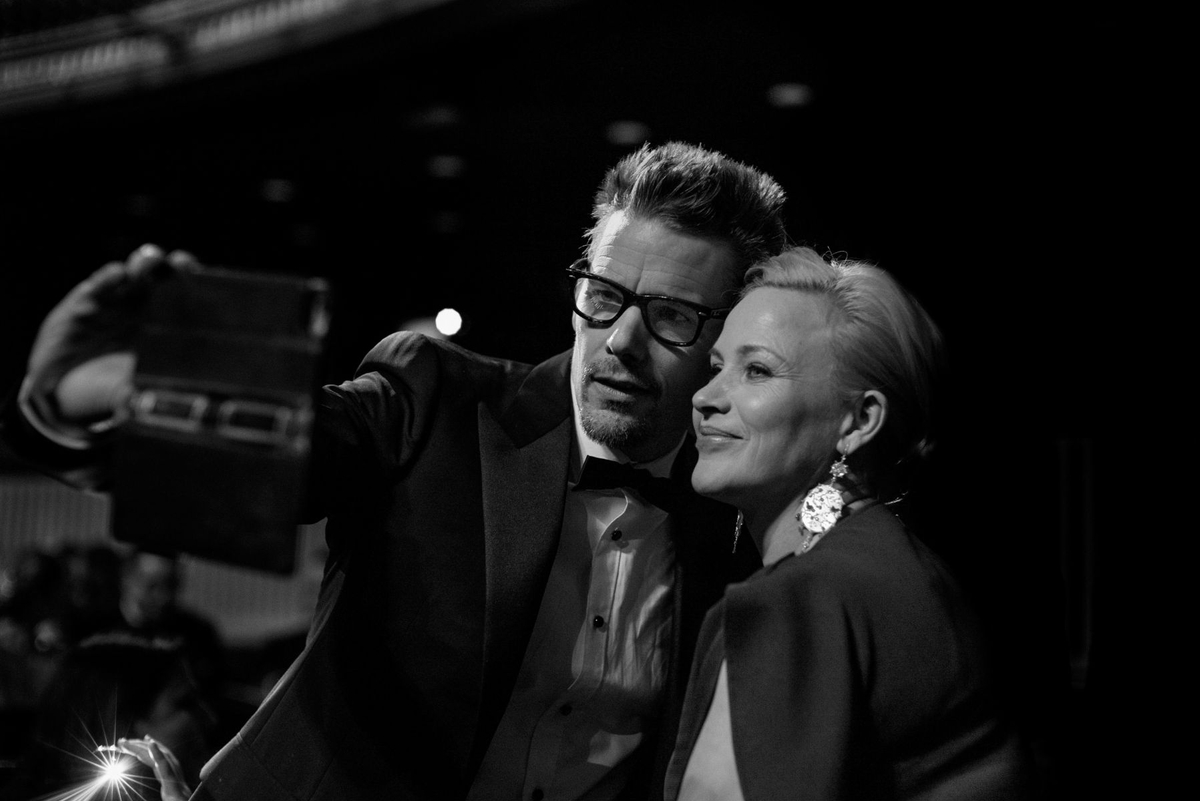 That said, a lot of Sarah's current professional work is black and white (she is the official BAFTA photographer). Sarah loves colour in her personal work, and although I occasionally use B&W, colour is really my main interest – going back to my painting days. Also, whilst Sarah does some long-term documentary work (she has just fund raised for a book), she is primarily a photo-journalist, capturing the moment.
In the Cambodian project, I am exploring time and its effects, rather than 'moments'. I can see that I will probably need to use varying media and presentation techniques, or else the result will be static and less engaging for my eventual audiences.
I also believe that my practice needs to break loose from some of its (self-imposed?) structures. I have perhaps become over-focused on technical compositions, shapes and layouts. I am thus exploring ways to break free, a little more. It is ironic, as I have been a long time fan of Daido Moriyama, and all things Provoke. I am experimenting:
In my P&P Project Proposal, which was quite well received, I mentioned that I needed to work harder on 'unengaged' portraits. I think my tutors misunderstood what I meant. I am seeking to capture more candid, less 'face to camera' portraits to better tell stories and show their emotional context. This is especially important as today we all seem to 'pose' instinctively when cameras and phones are pointed our way.
In the Proposal, I also started to explore 'traces' of the Genocide, though as Jesse pointed out, I could easily fall foul of 'Dark Tourism' traps and triteness. On reflection, I think the 'traces' need to focus more on the visitor's response to the scene, more than the scene itself. I intend to do mini-project work in the UK, to develop this idea, to help with on-the-ground shooting in Cambodia.
Surfaces & Strategies is already opening my eyes to other ways of seeing, shooting and presenting my work. I find myself drawn to montage work as I develop the Cambodian project, to tell the story from multiple dimensions over time and space. This thinking (and the Ed Ruscha project) has encouraged me to look again at some of my very early 'pop' work.
All that said, I am also an 'opportunistic' photographer. I shoot something every day, with camera or phone. I have a decent Instagram presence, using it as a diary more than as a formal showcase for my work. Facebook is a good for both getting my work in front of others, getting whatever feedback I can, and is a source of inspiration. My blogs are reasonably well read (a long-standing passion) though the eclectic subject matter might not help my eventual practice focus.
Whilst I am pleased with the redesign of my main website and photo blog, I accept that there is a lot there, and more focus may be required! As this program develops, and my practice becomes clearer, I expect some new, simpler, more 'on point' approaches to exhibiting my Cambodian work will emerge.
I have found this CRJ very useful as both an aide-memoire and to push me on explaining my thinking, and have used it since the beginning of the program. Design wise, I opted for efficient and clear – so I can find things, with lots of menu items, cross-referencing and tags. Maybe not the most 'artistic', but it works for me as a research tool rather than an artistic showcase. It also serves as a repository for our Cambodian archives.